5th International Conference

Debris Flows: disasters, risk, forecast, protection

Tbilisi, Georgia, 1-5 October 2018
Photos from the conference and field seminar
---
Programme of the conference (PDF): English, Russian
(factual presentations)
---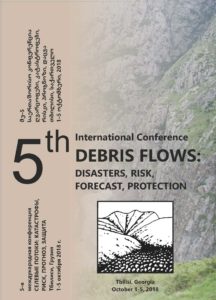 Debris Flows: Disasters, Risk, Forecast, Protection. Proceedings of the 5th International Conference. Tbilisi, Georgia, 1-5 October 2018. – Ed. by S.S. Chernomorets, G.V. Gavardashvili. – Tbilisi: Publishing House "Universal", 2018, 671 p.
ISBN 978-9941-26-283-8
---
Media reports about the conference
Stu Net (video)
---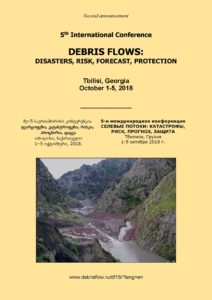 ---
The Tsotne Mirtskhulava Water Management Institute of the Georgian Technical University, the Ecocenter for Environmental Protection and the Debris Flow Association invite you and your colleagues to participate in the 5th International Conference on Debris Flows: Disasters, Risks, Forecast, Protection which will take place October 1-5, 2018 in Tbilisi, Georgia, followed by field workshop in debris flow catchments of Georgia.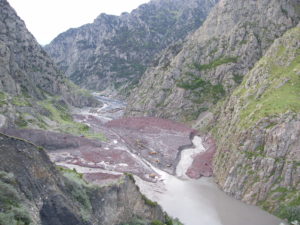 Important Dates
Deadline of the applications for participation in the Conference and for the abstract submission – March 15, 2018.
Deadline for article submission for conference proceedings – May 1, 2018.
Arrival of participants to Tbilisi – September 30, 2018.
International Conference – October 1–3, 2018.
Field workshop in Kakheti and Kazbegi – October 4–5, 2018.
Departure of participants of the International Conference – October 6, 2018.